REFER A FRIEND
We offer referral fees when you refer a friend at Roberts Webb Recruitment. Why? Because we appreciate that good people know other good people!
We're happy to reward you for introducing us to successfully placed referral candidates; they get a new job; you get a nice bonus! Win-win ?
Here are the details on how to 'refer a friend'.
Email their details through to us at nicola@rwrecruitment.com and we'll get in touch with them directly to discuss what they are looking for. Please use 'REFERRAL CANDIDATE' in the subject and make sure all of your contact details are on there too!
We'll then keep you updated with how they are getting on. If they secure a role through us, we'll be in touch to arrange your bonus payment!!
We want to add, our referral fees vary from role to role. This isn't us putting a value on the importance of each role, rather the scarcity of candidates in the market for each position.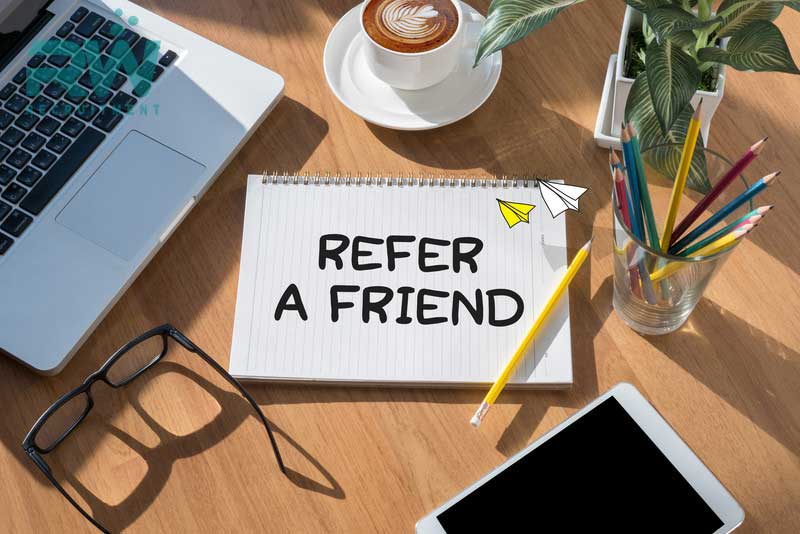 There are a few T&C's… please have a read:
All referral bonuses will be paid up to 14 days after the placed candidate successful passes their probation period.
They MUST pass their probation period for you to qualify for a referral fee.
Referrals must be made exclusively to Roberts Webb Recruitment. Any subsequent introduction made, whether directly or indirectly will disqualify you your entitlement to a referral fee/bonus.
Candidates must not have already been spoken to by us.
All incentives are subject to availability and Roberts Webb Recruitment reserves the right to offer an alternative reward of the equivalent value at any time.
In the event of any conflict between the 'refer a friend' scheme and the terms and conditions, the terms and conditions shall prevail.
Roberts Webb Recruitment's decision is final.
Let us know if you have any questions, and we look forward to hearing from you soon!!